Many successful projects demonstrate M2M from Sony Ericson know-how in the area of GSM Telemetry.
For our customers we developed versatile telemetry platforms as well as customer specific applications to meet their needs for remote control and measuring fast and cost-effective.
Data acquisition and remote control tasks are performed by one of our telemetry units installed at the remote site. The presentation of the acquired data and messages as well the transmission of control comands are carried out by one (or more) of the following devices, depending on the application:
GSM Cellular Phone via Call or SMS
Messaging also with fax or e-mail via GSM-Gateway to a destination of your choice
PC-Control Center connected to a GSM-Modem via SMS, data call (CSD) or HSCSD (high-speed CSD)
Web-Server and Internet-Browser, communication via SMS, GPRS and TCP/IP
In the easiest case our telemetry unit sends SMS messages to your cellular phone, so there is no need for further hard- and software; for more complex solutions data processing and presentation can be managed by an internet server providing a graphical user interface via your web browser. Proteced by an individual password you can have access to your data and send control comands from any PC without installing specific software on that PC.

We offer 4 ways to meet your telemetry requirements fast, cost-effective and efficient:
1. Ready-to-use "off-the-shelf" GSM-Telemetry-Devices SC32 using GR47: datasheet

2. High-End Telemetry-Platform GT47 :

3. Customer specific adaptation of one of our Telemetry-Platforms:

4. Customer specific developement

Example: Ready-to-use modul Datatransfer per SMS to a mobile phone:
Typical applications are:
Transmission of alarm messages and status messages to a mobile phone or server, e.g. alarm messaging in case of burglar alarm

Supervision of technical values (plus their limits) and automatic alarm, i.e. temperature in freezing rooms or correct operation of IT-infrastructure

Remote control of heating installation and clima control units, i.e. in a remote cabin

Access control via GSM, i.e. opening of doors/gates by authorized personnel or administration of parking lots in a parking garage

Industry Automation technology, i.E. automatic alarm via GSM in case of production line failure or a stopped pick&place machine
(1) Ready-to-use GSM-Telemetry-Devices
These devices are completely developed and type approved, have a configurable, versatile feature set and can be acquired by purchase from us (or our partners) ready for operation:
Low-Cost Telemetry Platform SC32 and SC35: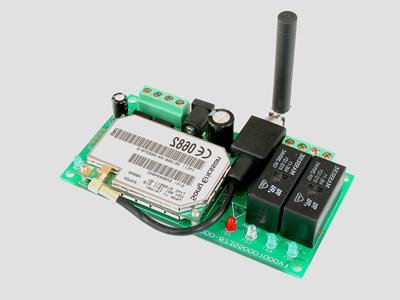 SC32 dim:100x50mm

Short description ;
sent a SMS to the unit like this :
0000,R2=on,R1=off,S=? (0000=pincode set Relais R1 on and R2 off and sent back the status S=? )
the modul sents back the following sms :
I1=on ,I2=off,R1=on ,R2=off,DAY=2,HC=768 ,CSQ=14,OTR=15,ADC1=200,ADC2=20,PT1=12,PT2=87345
I1 I2 inputs I1=on I2=off,
R1 R2 are outputs R1=on en R2=off,
HC=768 Hours Counter Machine is on for 768 hours , (it can sent a sms when reaching 1000 Hours),
Configuration of the Hours counter : sent SMS: 0000,PBW=4:1000:+50 phonebookwrite location 4 number 1000 +50 means it will repeat sending an sms after 1000,1050 Hours etc.
CSQ=14 signal quality ( 0 -113dBm, 1 -111dBm, 2..30 -109.. -53dBm, 31 -51dBm or greater),
OTR=15 Operating Temperature ( -25/ +55 ),
DAY=2 (day off the week 1=mon,2=tue,3=wed,4=thu,5=fri,6=sat,7=sun) is used by the modul (alarmclock), Time Switch function .There is a timeswitch function for Output R1 see manual for more ...
Configuration of the Timeswitch :sent SMS: 0000,ALARM1=09:00:0n/67;18:00:off This will automatic switch Relais R1 on if time is 09:00 (/67 means only for day 6 and 7) and relais R1 off if time is 18:00 .
Configuration of alarm the number : sent SMS: 0000,PBW=2:31616787661:alarm phonebookwrite location 2 number +31616787661
there are a view more inputs like I3 ,I4 and I5 and also counter input PT1 and PT2 ,ADC1 and ADC2
these are optional . (ask your dealer)
The sc32 unit can sent a sms on an input change on I1 ,I2,I3,I4 and I5
The sc32 can also be delivered with a backup Nicad battery 6V (600maH)
for more control commands as Counter Inputs ,ADC Inputs etc. read the programming manual .
---
(2)High-End Telemetry-Platform GT47 SC47:

based on Sony-Ericsson technology
more reference projects please click SonyEricson here.
two serial ports
several digital and analog Inputs
several digital Outputs
break-out cable for signal and data connection available
CE-marking
E-marking (approved by european federal ministry of transportation for installation in cars or trucks)
customer specific software upon request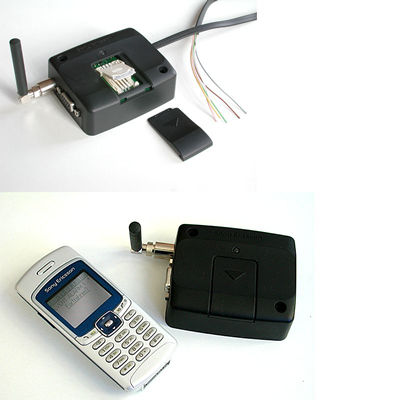 Technial documentation can be retrieved at our sales partner's site, dwrd, follow the link "SC47".

Our SC47 can also be acquired by purchase at dwrd in the Netherlands , .m2m_pocked_guide
Example: Gate control via GSM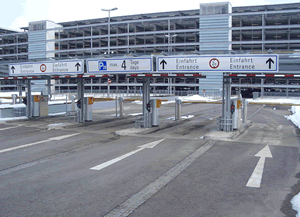 ---
(3)Customer specific adaptation of one of our Telemetry-Platforms
If you have specific requirements which exceeds our standard features, we would be more than happy to develop the adaptations and additional functions for you based on the two platforms described above.
These adaptions can be carried out in software and/or in hardware, depending on your needs.
The striking advantages of using existing, modular hardware and software components are
very low developement costs
extremely short development time
no develoment risk, because basic hardware and software components are already available and approved
prototypes are available within a few days
Approvals (CE, E) remain valid in most cases without additional costs

Typical examples are the implementation of additional serial interfaces for e.g. connecting a barcode scanner or bluetooth interface, remote access to a data logger, implementation of customer specific data transfer protocols (also via GPRS-Internet-TCP/IP) or adding special positioning retrieval and supervision functions.


(4)Customer Specific Development
If you have requirements that deviate significantly from our existing platforms, we develop your specific telemetry device for you according to your specification.
Examples: click SonyEricson here. SonyEricson m2m_pocked_guide
Integrated industry-automation alarm system via SMS:

Personnel access control system via GPRS TCP/IP server connection: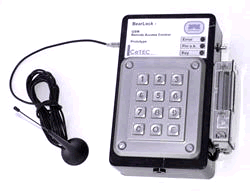 Gate control device with GPRS TCP/IP server connection and bluetooth identification:
Be in when your out application © Be in when your out
For more reference projects please click SonyEricson here.
Furthermore we offer the following services:
Technology consulting
Definition and Compilation of specifications
Preparation of prototypes and feasibility studies
Development of factory testing equipment and production set-up
Execution of different approvals (E-marking, CE, R&TTE etc.)
upon your request, we take care of production support, small volume production and series production run
Copyright © SonyEricson Software License to © www.dwrd.nl de Weerd info@dwrd.nl the Netherlands.